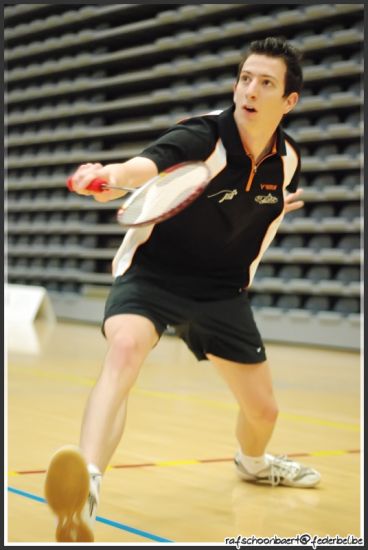 Marc De Punt
How did you end up in the badminton world?
In the year 2001, when I was 12 years old, I was playing tennis twice a week. Jeroen De Vries, another JOT member, asked me in the beginning of the school year to come to a badminton training. I really liked it and started to play it much more. In May 2002, I was selected to train with the best players of our province. I stopped playing tennis and focused completely on badminton in OLVE.
How did you end up in the JOT team?
When I started playing badminton, I heard about the International Youth Tournament that was organized by our club OLVE. It had always been my dream to play there. The year I was selected however, they cancelled the tournament because of not enough inscriptions. The crew already organized the Easter tournament for 24 years and they asked a younger team to take over. We knew some young people in OLVE and decided to take our chance. Now, we already organize the tournament for the 7th time.
What do you do when you are not busy with badminton?
I work for a Belgian bank. My other hobby besides badminton is running.
What do you do in the JOT team?
I'm responsible for scheduling all the matches played in our tournament. I have to make sure the progress of the tournament itself is successful. Before all the names of the players are known, I help my sister Karen with all the e-mails we receive.